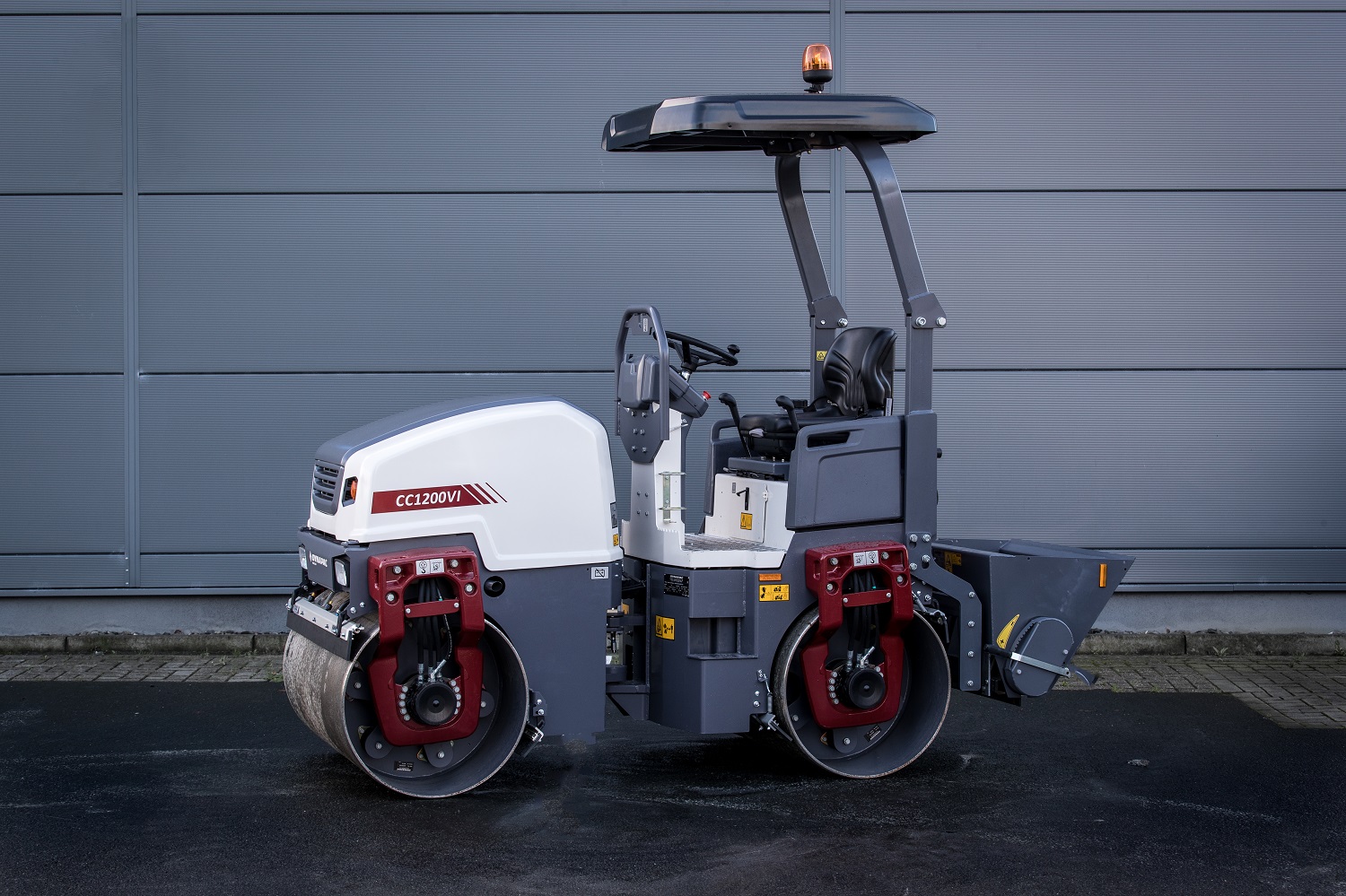 The new CC1100 and CC1200 generation VI compact rollers are designed to meet the construction industry's tough conditions with the operator in mind. This has resulted in a robust, comfortable and modern machine with the best compaction results. These articulated compact tandem rollers have been developed for compaction on city streets where size and noise matter most.
New and Improved
The new machines feature design improvements to the engine which is quieter than ever. You can still expect good power with the engine producing 18.1 kW (24.3hp).
With the large drum diameter and the drive motors connected in series, they have excellent hill-climbing capability. Propulsion and vibration are standard on both drums. Vibration can be switched off on either the front or the rear drum.
The CC1100 and CC1200 are new machines with cross-mounted engines, excellent visibility and massive cast forks which have built-in flexible lifting, towing and tie down possibilities.
A spacious, vibration-damped operator platform and an ergonomically positioned step make these machines extremely operator-friendly. A modern, easily legible instrument panel with a warning panel and a fuel gauge is standard.
Easy to Transport
To easily transport the roller between workplaces, the machines are fitted with a robust central lifting eye that allows fast and easy loading. The folding ROPS keeps the transport height to a minimum.
Serviceability
Extended service intervals minimise maintenance costs.
The machines have a maintenance-free steering hitch and steering cylinder. The few remaining service points are easily accessible.
Dynapac is the most experienced manufacturer of compaction and paving equipment in the world. They are specialists in providing cost-effective and reliable machines.
Source: https://www.cea.net.au/2018/06/18/the-new-generation-of-dynapac-compact-rollers/