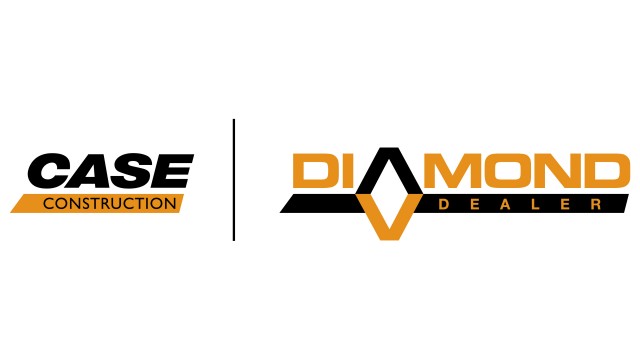 Case Construction Equipment has named its 2019 "Diamond Dealer" and "Gold Dealer" award recipients as part of its North American Construction Equipment Partnership Program. The awards recognize dealerships across the U.S. and Canada for excellence in five categories including sales performance, marketing and communications, product support, parts support and training.
The 2019 Diamond Dealer award winners are: ASCO Equipment (Texas), Beauregard Equipment Inc. (Maine, Vt., N.H.), Crawler Supply Company (La.), Groff Tractor (Pa., Md., N.J.), HiTrac (1974) Inc.(Winnipeg, Manitoba), J.R. Brisson Equipment(Ontario), Kucera Group (Ontario), Longus Equipment Inc.(Quebec), McCann Industries Inc. (Ill., Ind., Mich.), Medico Industries Inc.(Pa.), Nueces Power Equipment (Texas), Redhead Equipment (Saskatchewan) and State Equipment Inc. (W. Va., Ky.).
The 2019 Gold Dealer award winners are: Eagle Power & Equipment(Del., Pa.), Lawrence Equipment (Va.), Maritime Case Ltd. (New Brunswick) Monroe Tractor (N.Y., Mass., Conn.) and RPM Machinery (Ind.).
"Our 2019 Diamond Dealer and Gold Dealer Award winners have all shown a commitment to further developing the Case brand in North America, as well as a continued dedication to providing the ultimate ownership experience for Case customers," says Brian Weisbaum, director of dealer development – North America, Case Construction Equipment. "We congratulate this year's winners and will work with them, and our entire dealer network, to further support all equipment owners throughout North America."
Case's Partnership Program is designed to increase dealer performance per the results of a dealer assessment while encouraging them to excel in their role as a "Professional Partner" to customers.
Source: Corporate brand press office