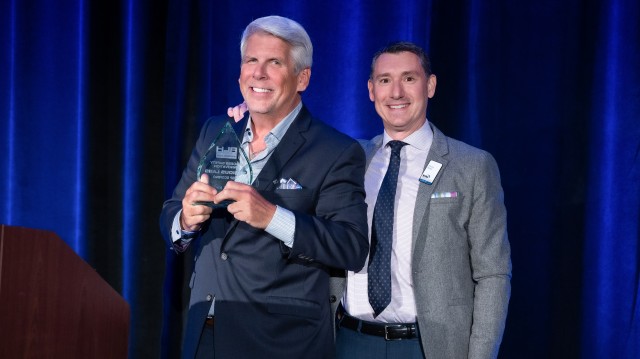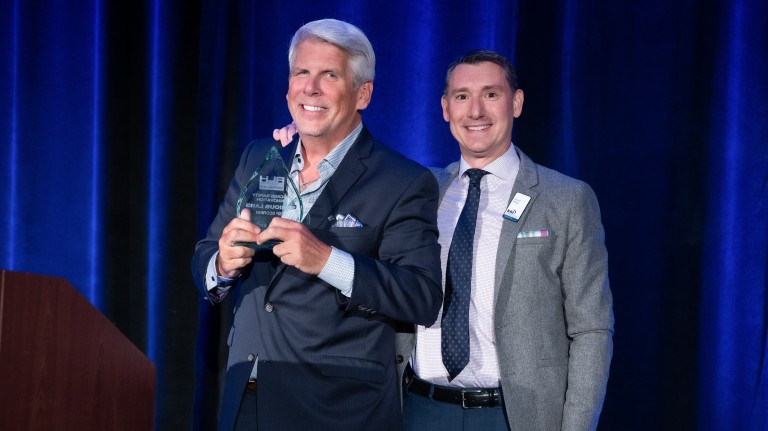 At the recent Access Lift and Handler (ALH) Conference and Awards, Canadian Virtual Reality (VR) pioneer Serious Labs' new ESP Scoring software feature won the Access Safety Award for enhancing the safety of the industry.
A new feature of the Serious Labs MEWP VR Operator Training Simulator, ESP Scoring is a unique scoring system designed to translate standardized training metrics into practical terms to better communicate the value of simulator training."Being able to track a trainee's behavior regarding control selection, positioning, precision, and reaction is unlike anything we've seen in the industry. Amazing technology and a real advance," said the industry judges.
Serious Labs' ESP Scoring uses objective machine observation of a trainee's behaviors to provide a detailed assessment in terms of Efficiency, Safety, and Proficiency (ESP) – three factors which work together to determine productivity and the health of a jobsite.
By understanding how errors and failure to observe best practices can impact the equipment, jobsite, or the safety of others, trainees gain contextual insight into how to improve. At the same time, trainers are better informed when it comes to clearing operators for the jobsite and can better recommend additional training to improve areas that lack knowledge or consistency. "It is an honour to win the ALH Access Safety Award," said Jim Colvin, President and Chief Executive Officer, Serious Labs. "We are proud that our VR operator training is taking the industry's safety culture to the next level."
VR simulators offer the ability to practice skills in real-world situations before being tested on the actual equipment. The training scenarios are always objective, consistent, and scalable; they do not require human intervention enabling greater throughput. Combined with ESP Scoring, the simulator identifies and reveals the gaps in operator skill level.
"VR is a disruptive technology that offers tremendous benefits to rental companies and equipment operators today, and it holds mind-blowing potential for the future," said Colvin.
Serious Labs' MEWP VR simulator training is available in North America through United Rentals, and through partners such as RIWAL, Loxam and Nationwide Platforms.
Source: Corporate brand press office