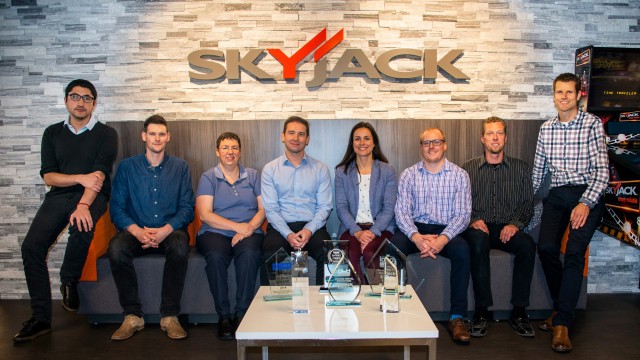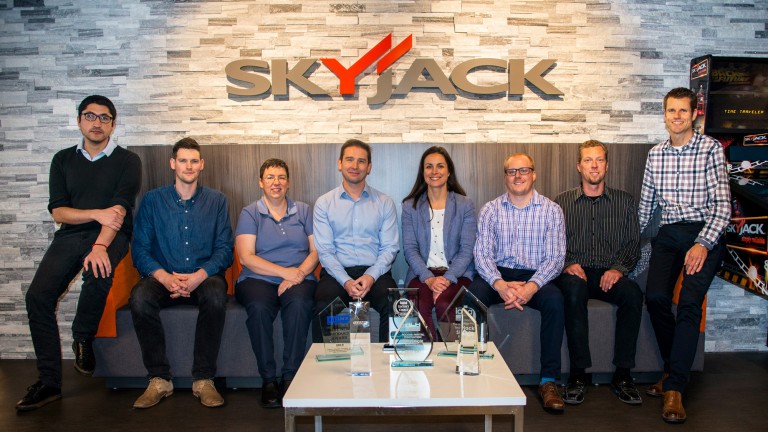 Skyjack first introduced its telematics solution, Elevate, in February 2018. Elevate has now has won six awards on three different continents and is shipped on 50 percent of machines leaving Skyjack's facilities.
"When we started this project we analyzed existing telematics products and knew that they weren't enough for our customers, many of which operate mixed fleets with various sizes of machines, and the low adoption rates of those previous products prove that," explained David Swan, product manager of technology and innovation at Skyjack. "Elevate provides customers with the opportunity of a fully connected fleet, and delivers value to rental fleets from every size of machine, from scissor lifts to telehandlers. The only way we could see us providing our customers with true telematics value was to provide them with a solution that we, the OEM had a hand in designing."
Rental companies and the industry agrees that Skyjack's telematics solution is providing something truly innovative for the access industry. Elevate, and products within its digital suite, have won an ALH Award for Access Rental Innovation, an IAPA Award for Innovative Technology, a LLEAP Award for OEM Essential Services, an Editor's Choice Award from Rental Magazine, and two Best New Product Awards one from HIRE19 and the other from HIANZ.
"We worked really hard, and worked a lot with our customers, to ensure that Elevate, and the products within its digital suite hit the mark of being 'More than Telematics'," said Swan. "These awards are proof that what we saw in previous telematics products wasn't enough, and that we developed a solution that is helping our customers improve their day-to-day business practices."
The original launch of Elevate included three products within its digital product suite: Elevate Manager, designed as a high-level dashboard for fleet managers; Elevate On, designed to help operators on-site log machine usage and complete pre-use inspections; and Elevate Go, designed to provide service technicians with remote visibility to the machine. Working with its customers, Skyjack fine-tuned its existing digital products to further pinpoint specific data sets that rental companies are looking for.
"The next digital products we're actively working on are enhanced versions of Elevate Manager and Elevate Go, along with new products like Elevate Live and Elevate's battery management system," Swan explains. "These enhancements and new products are designed to better service our customer and operator user experience."
Source: Corporate brand press office