PYBAR has taken a step closer to advanced underground automation at the Dargues Gold Mine in New South Wales with the arrival of a second new Cat R1700 underground loader at the Diversified Minerals site.
The new loader visited the PYBAR head office in Orange en-route to the mine site where it was met by executives and senior management from PYBAR and WesTrac.
The first of two new R1700s purchased for Dargues from WesTrac was commissioned at the mine during August 2019.
The new machines are equipped with Caterpillar's next-generation Command for underground technology, giving them automation capabilities that will allow them to be driven via tele-remote from the surface from early-2020, realising significant productivity, efficiency and safety gains.
Command is part of the Cat Minesta integrated suite of offerings designed specifically for mining.
"With the second loader now on site, we will complete the tele-remoting set up in time for stoping early next year,"
said PYBAR Chief Technology Officer, Andrew Rouse.
"Our intention is to be able to tele-remote from the surface from the outset when both loaders go into full operation. It's a milestone all three teams (Caterpillar, PYBAR and WesTrac) have been working towards and will deliver," Mr Rouse said.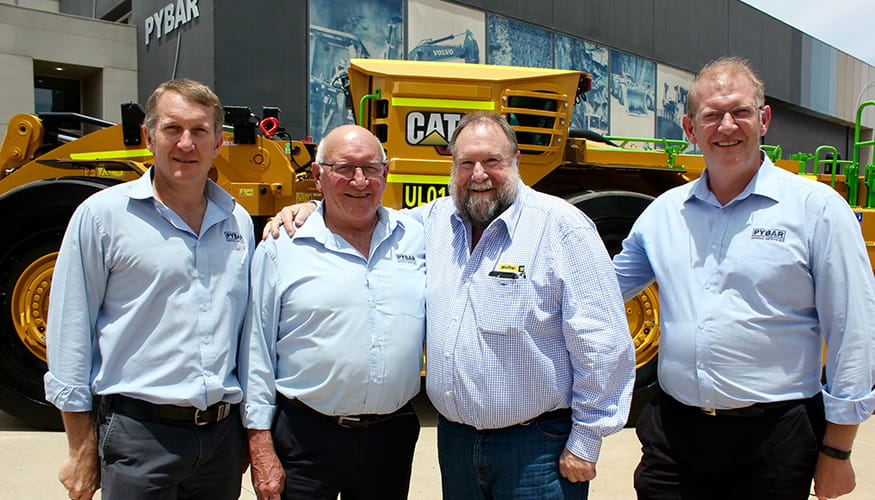 The new underground loaders were purchased after very successful trials at the Vivien Gold Mine in WA during 2017, which delivered impressive results, including quicker bucket loading, faster cycle times, greater payloads and less fuel burn. These benefits were further highlighted when the Cat R1700 was tested against the R1700G at Vivien in June 2018, prompting PYBAR to place the order for the new loaders.
"We were extremely impressed with the performance of the new loader during testing. With the knowledge gained from the activity at Vivien we were able to carry out a rigorous analysis around the loader combinations required for the Dargues operation with the R1700 proving to be the most cost-effective," said Mr Rouse.
Since the first new loader has been put into operation PYBAR has been preparing for advanced automation through the use of the Traction Control and Autodig features on the new machines. The feedback has been very positive with full buckets consistently being achieved.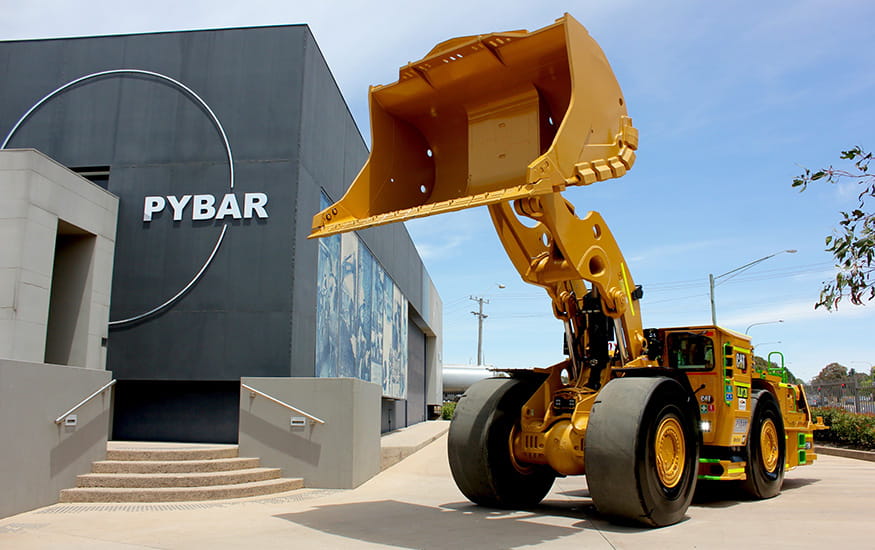 The Command technology enables remote operation from the surface or underground, providing productivity and efficiency gains, improved safety of personnel, more accurate tunnel navigation, and reduced machine damage.
Commenting on how the technology will benefit PYBAR, Caterpillar's Commercial Manager for Underground Technology, Randy Schoepke said: "PYBAR has long seen the value of being on the leading edge of technology as a contractor and an owner miner. The new Cat R1700 loader will be a huge compliment to their technology portfolio leveraging the most advanced features in the industry.
"The R1700 features of traction control, live payload, Autodig, and ride control will not only provide operator comfort and productivity but also be leveraged by Caterpillar's latest generation of Command for Underground, Caterpillar's remote and autonomous control system.
"When there is a requirement to remove the operator from the underground environment, the technology allows safety and utilisation to be taken to the next level. We look forward to our continued work with PYBAR on this project," Mr Schoepke said.
WesTrac General Manager of Mining Sales, Jody Scott, added: "This is the culmination of more than two years' dedication and teamwork with PYBAR to identify and test the technology that will have the most impact and benefits for them and their clients.
"Extensive testing has enabled us to fully evaluate the challenges posed by the harsh underground environments in which the machines are required to operate. It has also allowed us to set up the machines to get the most out of their automation and tele-remote capabilities," Mr Scott said.
About PYBAR
PYBAR Mining Services Pty Ltd (PYBAR) is an Australia-based provider with core competencies in metalliferous underground hard rock mining. Founded in 1993, PYBAR's success to date is based on safe, rapid underground infrastructure development and consistent reliable production, delivering on projects from large established mining operations to greenfield developments. Headquartered in Orange, Central New South Wales, and privately owned, the PYBAR Group has established infrastructure and operations in New South Wales, Queensland, Western Australia, South Australia, and Tasmania. The PYBAR Group provides a comprehensive service offering to the mining industry through a number of business units including PYBAR Mining Services as underground mining contractors; HMR Drilling Services (exploration drilling); and JTMEC (mining electrical).
PYBAR's mining services include:
Mine development;
Production mining;
Cablebolting, production drilling and ITH drilling;
Raise boring and specialist box hole boring;
Shotcreting and shaft lining; and Plant and equipment hire.
PYBAR has achieved its position among the largest underground hard rock mining contractors in Australia by focusing on productivity and the needs of its clients. With over 1,000 employees, PYBAR has a strong solutions-based culture backed by long-standing operational teams, hands-on and experienced senior management and industry-leading systems in both safety and performance reporting.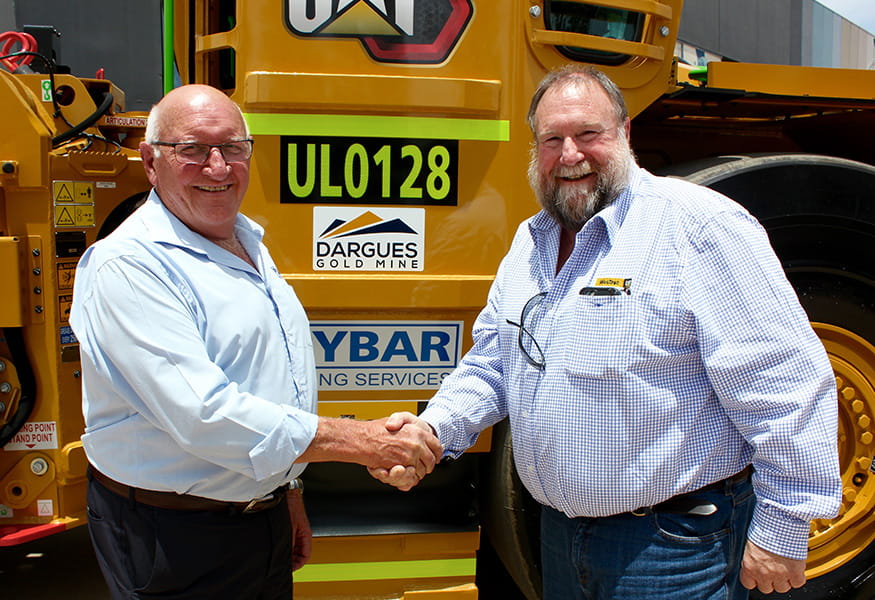 About diversified minerals
Diversified Minerals Pty Ltd is an Australian mining company founded in 2014 and which owns two gold mines and a number of exploration tenements across NSW and TAS.
Dargues Gold Mine, located approximately 60km southeast of Canberra, comprises an underground mine (decline), a run-of-mine (ROM) Pad, temporary waste rock emplacement, crushing facility, gold processing plant, tailings storage facility and associated infrastructure.
Henty Gold Mine is an underground mine located in the upper Henty Valley on the West Coast of Tasmania. Its main mining methods are longhole bench stoping, transverse open stoping and flat backing (cut and fill).
Source: WesTrac