Tobroco-Giant's ambitions extend beyond being among the largest manufacturers of wheel loaders. The brand from the Netherlands wants to grow into a full-liner in compact and durable equipment. On one hand, this is done by expanding the portfolio across the board with the introduction of new and electric models. On the other, the acquisition of ULBO Machinery has resulted in a complete line of compaction machines being added to the range.
At booth 209 in hall C6, TOBROCO-GIANT will present a large number of new models and several familiar models. A series of eight vibratory plates, rammers and roller vibrators will be shown to the international public for the first time. There are also seven other GIANT models on the 182 m2 stand. This concerns a skid steer loader, various wheel loaders, a telescopic wheel loader and telehandler. Each of these machines will be equipped with an attachment that is suitable for construction, demolition and municipal work.
Electrical success expands
At the previous edition of bauma, TOBROCO-GIANT introduced the first two electric wheel loaders. The G2200E and G2200E X-TRA entered production at the end of 2019 and have proven to be a success. Due to the increasing demand for electrical machines and their wide deployability more than 1,000 wheel loaders in the 2.2 ton class have been produced.
During the next years, the range of electrically driven models will be expanded drastically so that in the future an electric variant will be available for every model. The G2700E and G2700E X-TRA are the first machines available. With an operating weight of 2,595 kg, both machines operate in a class above the G2200E (X-TRA) and are capable of handling heavier work. A tipping load of 2,300 kg for the G2700E X-TRA ensures that lifting and transporting complete pallets of bricks or tiles is no problem at all.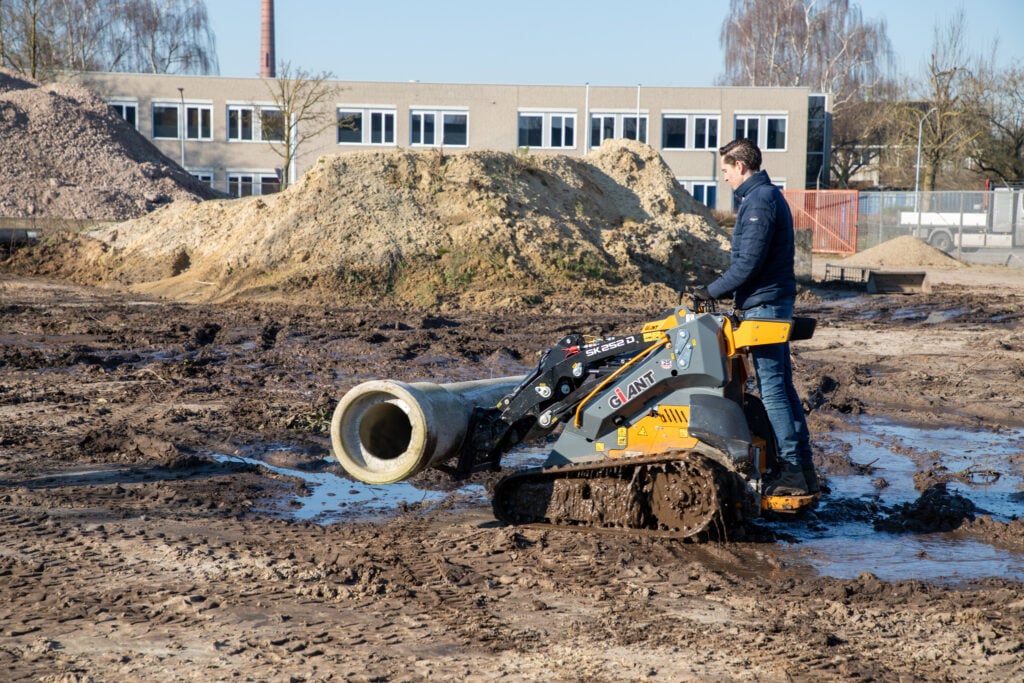 GIANT skid steer on tracks
In recent years the fame of the GIANT skid steer loaders has grown in many industries and sectors as the machines are widely appreciated for their versatility and manoeuvrability. This usability is further increased by the option of equipping the machines with rubber tracks. This ensures that the skid steers can better deal with unevenness and offer more stability. At the same time these rubber tracks provide a significantly higher tipping load of 780 kg compared to 434 kg for the skid steer loaders on wheels.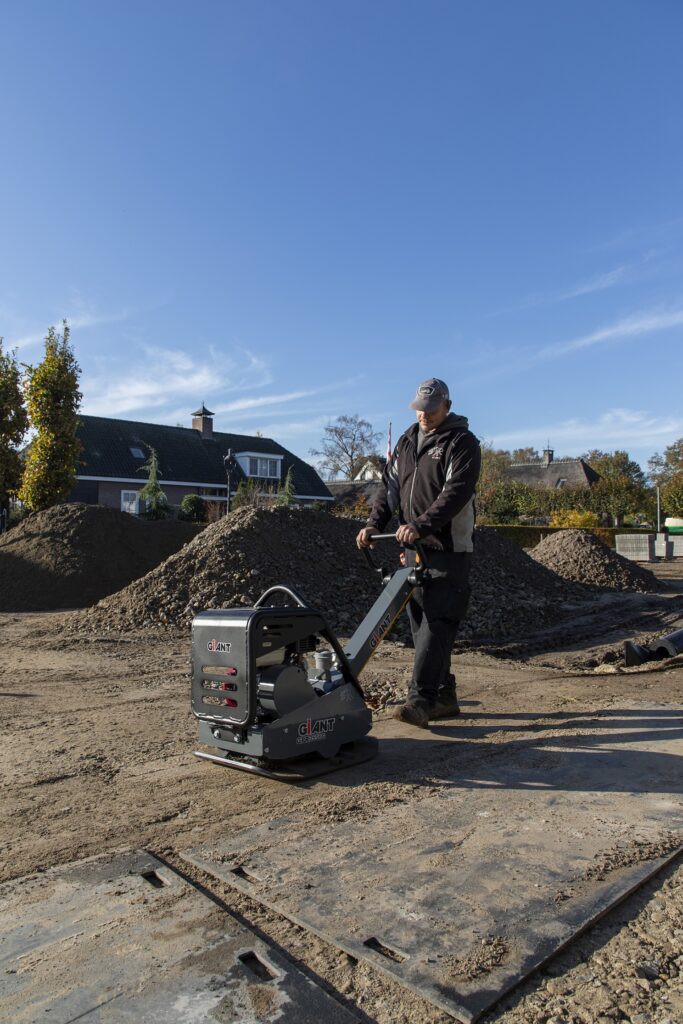 Because the dimensions are limited to a width of 100 cm and a length of 158 cm, the machines remain compact, manoeuvrable and easy to transport. Various prototypes have been built in the meantime and are being thoroughly tested by selected customers. Using their feedback the machine will be optimized and then go into series production in 2023.