Fassi Group offers the market a complete range of solutions for electric-drive vehicles. Last year saw the presentation of the Fassi SHT (Smart Hybrid Technology) solution, which allows cranes to be used with an electro-hydraulic system powered by a lithium battery pack. This has now been joined by the Plug-in system, further extending the range of zero-emission and silent solutions, while when combined with the electric-drive Volvo FE, the crane-truck combination becomes full-electric.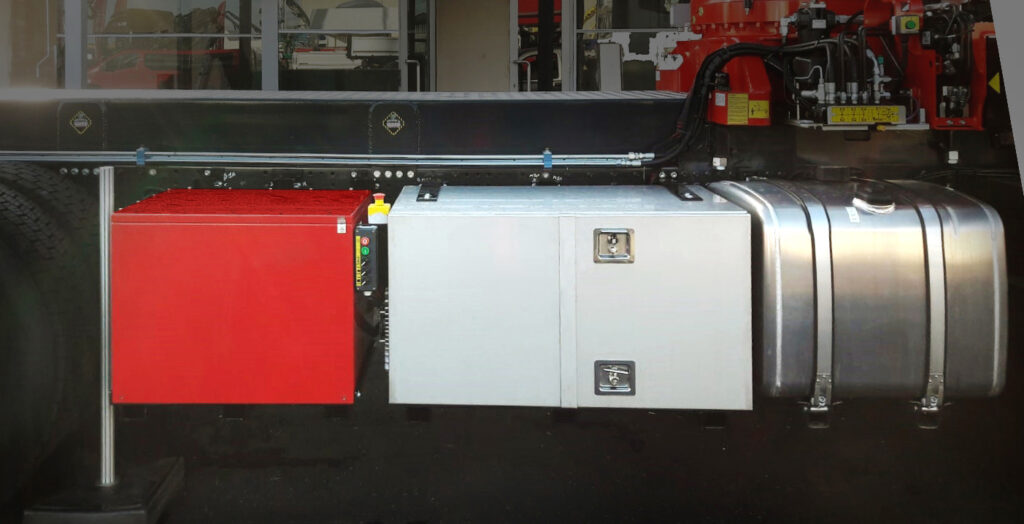 The pressing demands of society for more sustainable and environmentally respectful solutions is also driving the world of industrial vehicles and lifting to accelerate the energy transition and to develop electric-drive vehicles. It is a process that is also involving areas in which, until a few years ago, it was thought that internal combustion engines were irreplaceable. Manufacturers of industrial vehicles are rapidly introducing electric-drive models, and Fassi Gru is working in parallel, developing a series of solutions that are ideal complements to these new fully electric machines. The process of electrification of lifting operations has also seen a change in gear, and Fassi is preparing for the autumn appointment with Bauma, with a series of proposals that mark a decisive and above all tangible and immediately operational step towards the electrification of lifting operations.
The first step was seen last year, with the presentation of the new Fassi SHT (Smart Hybrid Technology) system, which allows a wide range of cranes (from Micro models to models with a 40-tm lifting capacity) to operate in fully electrical mode, thus without emissions from exhaust gas, but also without noise emissions. In fact, with the Fassi SHT system, the crane operates with the truck engine switched off, thanks to its electric motor driven by the battery pack.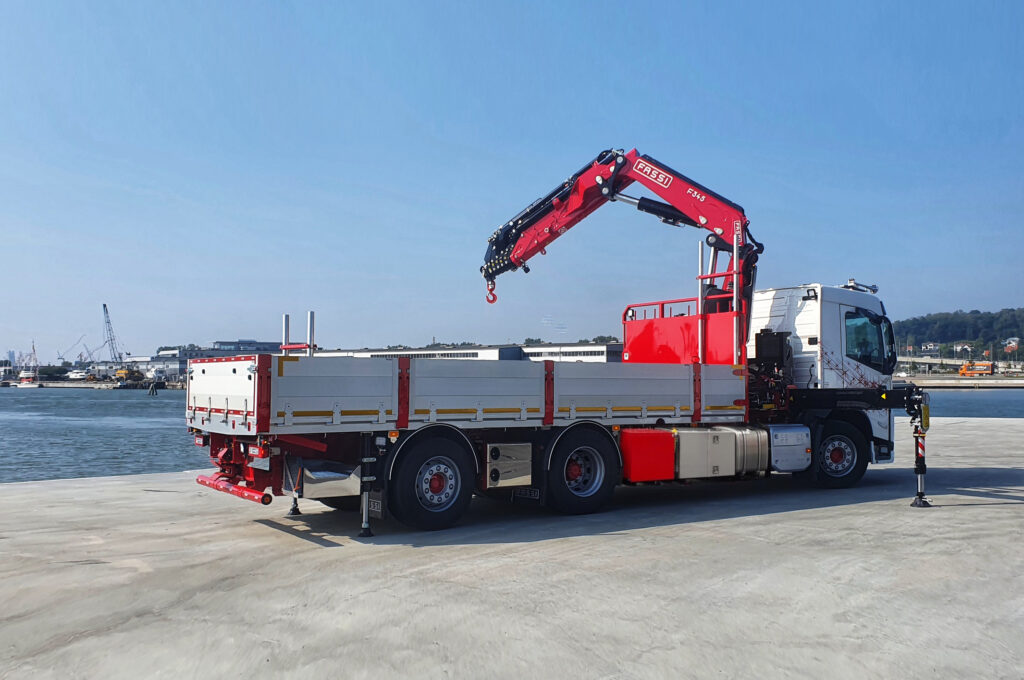 As with all electric systems, recharging and the relative time required is one of the main limitations, but Fassi has resolved this brilliantly, with a number of options.
With the hybrid SHT system, the crane's battery pack can be recharged during transportation from the internal combustion engine of the truck via the vehicle power take-off (which is disconnectable) but, if lifting operations take place on a work site that offers a mains power connection, this can be used to guarantee crane function. In addition to these two options, the battery pack can also be recharged overnight.
An innovation introduced this year is the Plug-in system, which is already particularly popular in the automotive world, consisting of a three-phase power pack integrated into the set-up that allows the crane to operate while connected to a mains electricity supply.
It is clear how these diversified solutions guarantee operativity in a wide range of situations, ensuring autonomy and versatility even in the most complex of jobs, such as, for example, work in historical centres and residential areas.
To underline the fully electric operational potential that Fassi Gru has introduced, there is no better solution than to present at Bauma the first vehicle that is totally electric, in terms of both drive and crane. This opportunity has come from the launch of the new Volvo range of full-electric-drive vehicles, and in this case, it will be a Volvo FE fitted with a Fassi F195A.1 crane.
The Volvo FE has been designed for medium-weight loads, with a GVW of 27 t and a 400-kW drive offering a maximum torque of 530 Nm for an autonomy of up to 200 km, with a charging time ranging from under 2 hours to 11 hours according to mode.
Volvo also offers the flagship FH Electric in 8×2 and 8×4 versions with a GVW of 44 t, therefore ideal for fitting larger knuckle boom cranes. On this model, power is provided by two or three electric motors offering up to 490 kWh (666 hp), completed with the i-Shift gearbox. With a battery pack of between 180 and 540 kWh, autonomy is around 300 km, with a complete charging time estimated at 2.5 hours DC (250 kW) or 9.5 hours AC (43 kW). The future is already here.